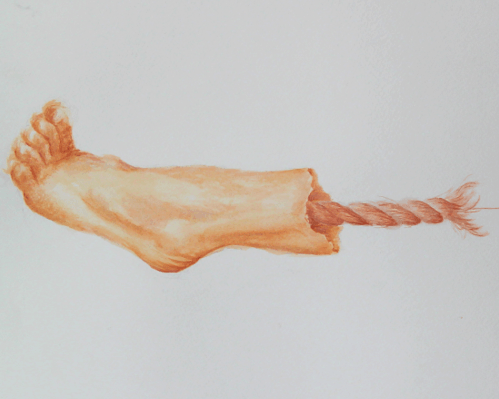 Unravel, 2017
Abel Johnsen (2000-)
Earthenware clay on pine wood
75 × 20 × 10 cm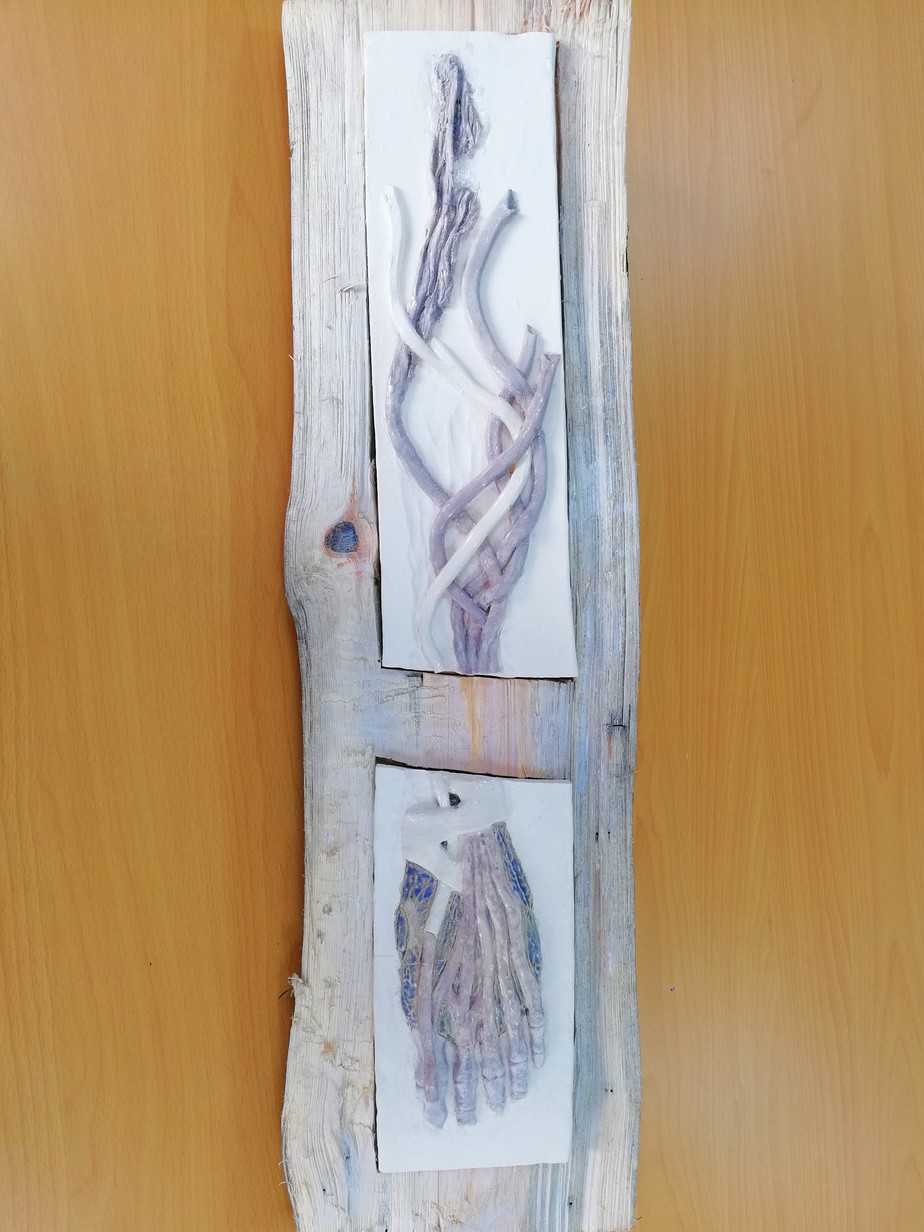 In the winter of 2015-16, I was in my home in France. I was cutting wood, when the axe slipped off the log and sank into my foot. This sculpture is a direct depiction of my own foot after receiving surgery on my tendon. The skeletal style of the foot is inspired by medical drawings, whereas the tendons going up the leg are abstracted to represent the weakening of my leg through lack of use following surgery.
The Damoclesian Foot, 2017
Abel Johnsen (2000-)
Watercolour on board
29 x 69 cm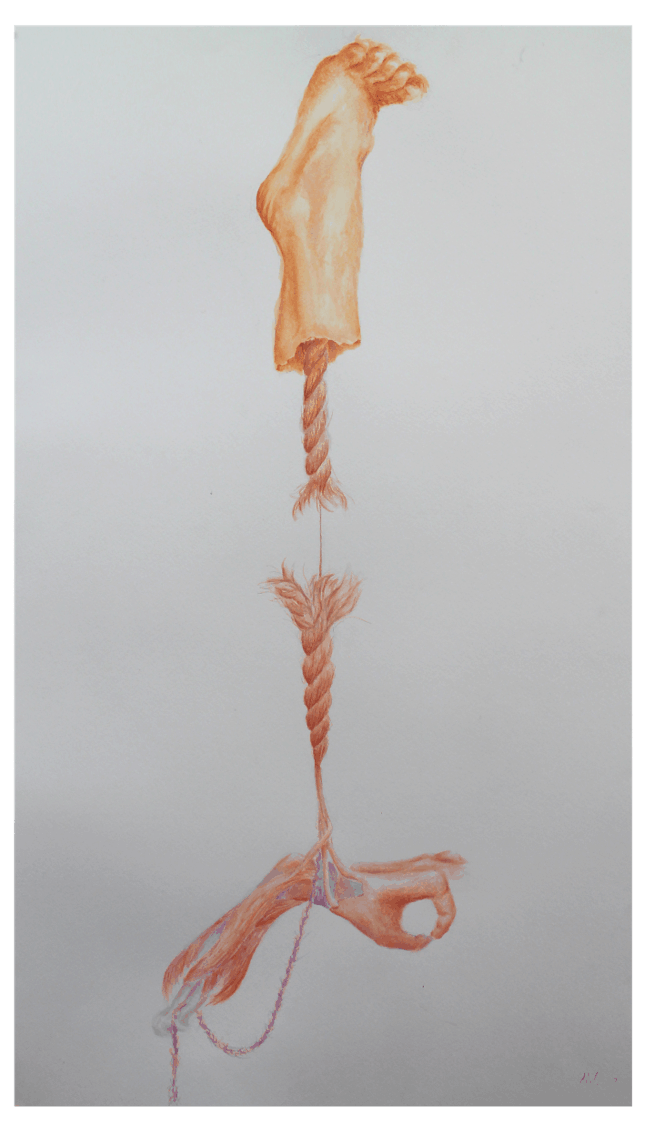 This artwork relates to an injury in which the tendon to my toe was completely severed.
The devastating impact a small cut can have on the entire body is emphasized through the juxtaposition of the simple and the complex, and the intrusion of the synthetic within the organic.
When hurt, our bodies are rendered alien, and cold. The Damoclesian Foot bears witness to the shock and outrage we'll feel in the face of physical interference with our own flesh.
Abel Johnsen
May 2018
—————————————————————————————————————-
The original Artwork The Damoclesian Foot has been gifted by Abel to Mr Hisham Shalaby in April 2018 as a thank you for the surgery he performed on Abel's foot.
Mr Shalaby wishes Abel all the success in his life and is honoured to have such an amazing artwork hanging on the wall of his office in Edinburgh.